Working for lands, people, and communities
Officers:
Tim Ramirez, President – San Francisco Public Utilities Commission, Natural Resources and Lands Management Division Manager
Laura Rodriguez, Vice President and Secretary – Justice Outside, Chief Program Officer
Noelle Chambers, Treasurer – Peninsula Open Space Trust, Vice President of Conservation
Directors:
Ana Ruiz, Midpeninsula Regional Open Space District, General Manager
Andrea Mackenzie, Santa Clara Valley Open Space Authority, General Manager
Annie Burke, TOGETHER Bay Area, Executive Director, ex-officio board member
Blanca Hernández, YES! Nature to Neighborhoods, Program Director
Jose Setka, East Bay Municipal Utilities District, Environmental Affairs Officer
Lisa Baldinger, East Bay Regional Park District, Legislative Analyst
Max Korten, Marin County Parks and Open Space District, General Manager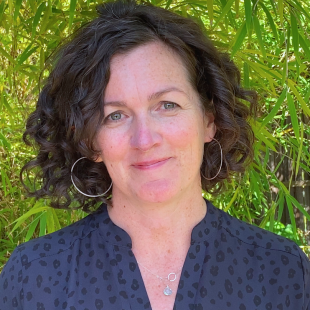 Annie Burke, Executive Director
Annie brings people together to achieve shared goals. Her skills and experience are in coalition building, strategy, communications, convening, and fundraising. Annie led the Bay Area Open Space Council's convening program, fundraising, and communications from 2010-2017. Prior to that she worked for large and small nonprofits in various fundraising and organizational development capacities. She has produced three films about partnerships between Indigenous Tribes and conservation organizations (Here & Now, Dancing in the Balance, and Umunhum). She led a family-nature group called Outside Kids, and continues to write about ways to get kids into nature. Annie has a masters in Organization Development from University of San Francisco and a B.A. in psychology from Denison University. She completed two National Outdoor Leadership School (NOLS) courses. Annie grew up playing at Pescadero State Beach, running the trails at Reinhardt Redwood Regional Park, and listening to the Giants on the radio.
cell: 510 333 7367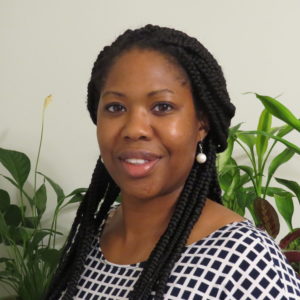 Princess Mayfield, non-profit virtual assistant, The More Than Giving Company
Over the past 10 years I have enjoyed working behind a desk while assisting the public. I have experience as a legal assistant, executive administration, and business manager. My most recent experience is in the nonprofit sector working remotely and I absolutely love it! Being able to assist others nationwide while being a well-rounded administrative assistant is overly exciting for me. I have learned that nonprofits make the world go round and my ability to impact nonprofits matters. I grew up in Sumter, South Carolina and attended Appalachian State University where I met my husband. We now reside in Rocky Mount, North Carolina where we are raising our 3 children and a dog.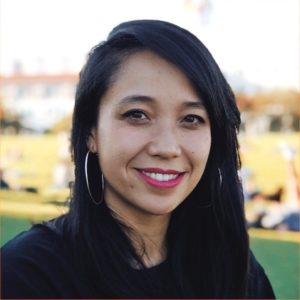 Jade Quizon, Summer Intern
Jade was born and raised in San Francisco, CA.  She graduated from the University of California, Davis with a bachelor's degree in Biological Sciences.  After graduating, she worked for a biotechnology company where she spent 12 years refining her professional skills. 
While always feeling a pull to protect Mother Nature, she found herself volunteering for organizations that planted sidewalk trees and for urban gardens.  In 2017, she decided to finally leave her job and spend time volunteering on organic farms across Central and South America.  Upon returning from her travels, she started working for a boutique grocery store that was known for having the most delicious but also most expensive produce.  From here she decided that she wanted help create a more just food system – a system where delicious, nutritious food is accessible to all.  She then moved to Pescadero, CA to live and work on a farm for three months.  This move solidified her desire to empower people, especially children, by helping them establish a connection to nature through their food.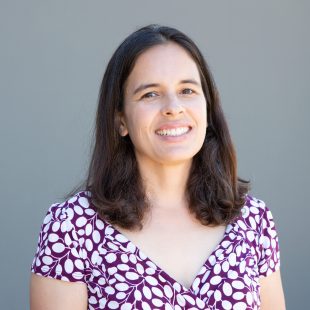 Ariana Rickard, Political Director
Ariana loves organizing people around a shared passion. In 2020, she cofounded an environmental professionals of color group in the Bay Area, EnviroPros de Color, to increase equity, diversity, and inclusion within the Bay Area's environmental community. She brings experience with partnership organizations from her time with the San Francisco Bay Joint Venture, where she was the staff lead for the Government Affairs Committee. Ariana has also worked for several federal government agencies, including the Peace Corps in Ecuador, and numerous environmental nonprofits. She earned her BA from Harvard College in Environmental Science and Public Policy and her MS from the University of Michigan, Ann Arbor, with a focus on Ecology. She is Vice-President of her local Audubon chapter, Mt. Diablo Audubon Society, and serves on the Contra Costa County Commission for Women. She and her husband live in the East Bay with their two young sons, and she hopes her boys will share her love of musicals, movies, dancing, and climbing. 
cell: 925 354 6764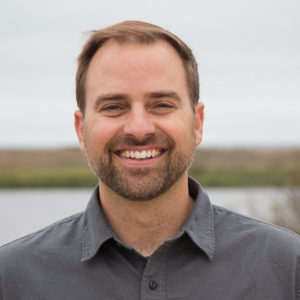 Tom Robinson, Conservation Lands Network project lead
As Principal of Tom Robinson Consulting, Tom directs the Conservation Lands Network project for TOGETHER Bay Area and assists non-profits and municipalities plan for landscape health and climate adaptation. Tom is passionate about increasing the pace and scale of solutions to environmental and societal challenges. He led Sonoma Veg Map and Conservation Lands Network 2.0, and team-developed the Bay Area Greenprint. He holds a bachelor's degree in ecology from U.C. San Diego, a master's degree in geographic information science from San Francisco State University, and is a Switzer Environmental Leadership Fellow.
Our mission is to be the champion and regional voice of the resilient lands that are integral to a thriving Bay Area and all people who live here.
Our vision is a Bay Area that is home to healthy lands, healthy people, and healthy communities where we address the impacts of climate change through collaboration. We live in a just and equitable society where we live in relationship with the land that sustains us now and will sustain future generations.
Our Framework for Justice, Equity, and Belonging guides how the Board, staff, and members of TOGETHER Bay Area participate in the organization's governance, operations, and programs such that we center equity, work for justice, and ensure that everyone belongs.
This coalition stands on the shoulders of the Bay Area Open Space Council. The Council was formed in 1990 by a group of visionary leaders who believed we could achieve more if we worked together. The Council:
Helped form the Bay Area Program of the California Coastal Conservancy in 1997 and shape and pass state-wide bond measures which resulted in almost $400 million in funding for 700+ projects and programs in the region.
Led the creation of the regional conservation strategy called the Conservation Lands Network, first version 1.0 in 2011, a progress update in 2014, and version 2.0 in 2019.
Incubated Transit and Trails, a trip planning app that encourages the use of public transit to get outdoors.
Convened the annual Open Space Conference and quarterly Gatherings. See photos.
Facilitated relationship-building and information-sharing across the region which resulted in increased capacity, innovation, and impact.
The Council went through a significant transition in 2018-2019 which you can read about here and here. Aleta George from the Bay Area Monitor wrote this article in May 2021. Federated Indians of Graton Rancheria, East Bay Regional Park District, Peninsula Open Space Trust, Marin County Parks, Midpeninsula Regional Open Space District, Santa Clara Valley Open Space Authority, and Sonoma Ag and Open Space District provided critical funding for the transition. A 16-member Planning Committee provided visionary leadership and critical thinking at five meetings and in countless emails. And hundreds of Bay Area leaders participated in the planning process through input sessions, surveys, and interviews.
We are grateful to everyone's contributions to this regional coalition in the past and today.