Working for lands, people, and communities
Our mission is to be a champion of and a regional voice for the resilient lands and watersheds that are integral to a thriving Bay Area and all people who live here.
Our vision is a Bay Area that is home to healthy lands, people, and communities where we address the impacts of the climate and biodiversity crises through collaboration. We live in a just and equitable society where we live in right relations with the lands that sustain us now and will sustain future generations.
Our Framework for Justice, Equity, and Belonging guides how the Board, staff, and members of TOGETHER Bay Area participate in the organization's governance, operations, and programs such that we center equity, work for justice, and ensure that everyone belongs.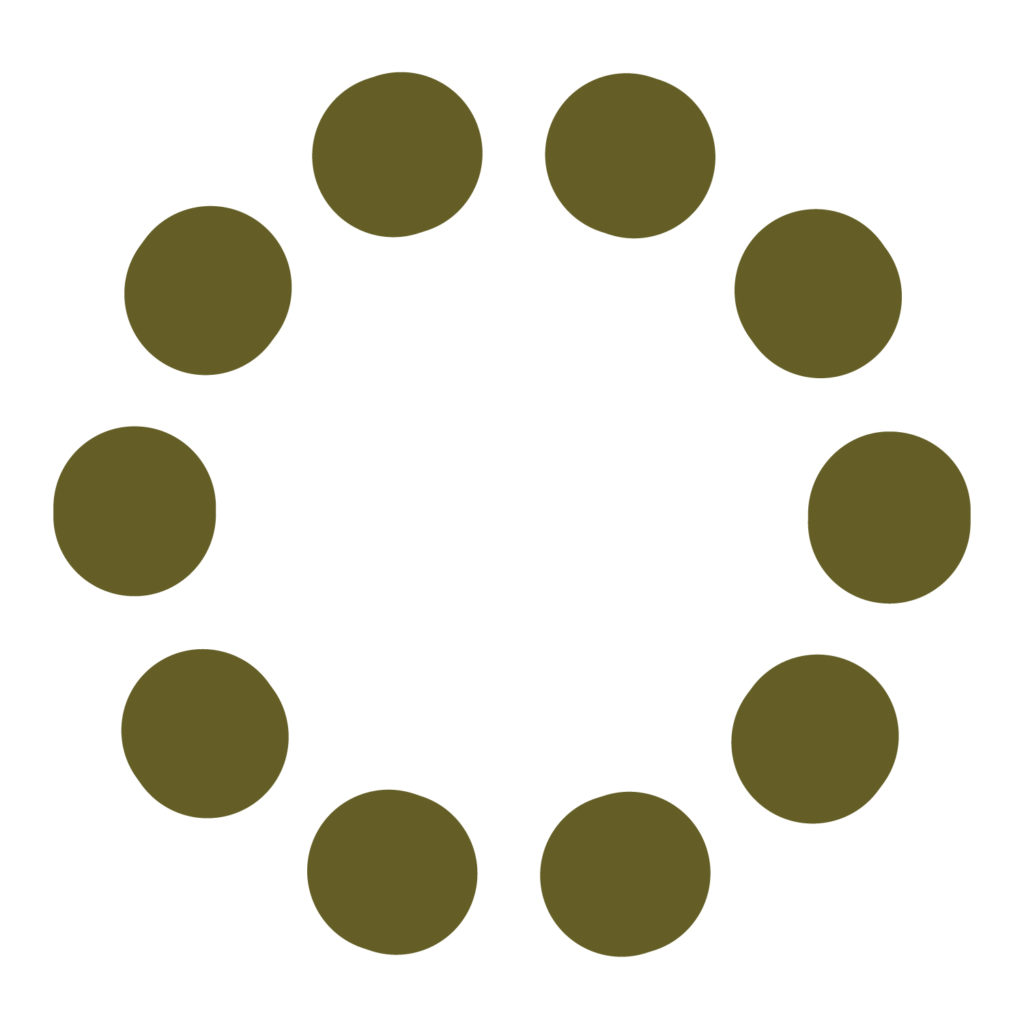 Strategic Direction 2024–2028
TOGETHER Bay Area is excited to share our coalition's new Strategic Direction. In it we recommit to our mission and vision, and we elucidate our principles and values. And with input from our members over the past year, we identified five priorities that will serve as our north stars.
Our values guide how TOGETHER Bay Area's team – including the board of directors, committees, and the team of staff and contractors – sets annual goals, designs and plans projects, fosters a thriving organization, and engages with members and partners.
Trust
We constantly work to build and maintain trust in all of our relationships by leading with heart and doing what we say we're going to do.

Joy
We create opportunities for joy, play, creativity, and fun in order to create space for connection between people and ideas.

Belonging
We aim to create a sense of belonging for everyone on our team and everyone who participates in our programs.
Equity
We center equity in everything we do by asking who benefits from our work, who is not involved and should be, and how we can change culture and systems to be more just and equitable.
Learning
We build a culture of learning in which we honor whole and complex human beings in our pursuit of the organization's mission and priorities. We solicit feedback regularly, support experimentation, acknowledge mistakes, and work to adapt and grow as a team.
Hope
We seek out and elevate hope and positivity as the driving forces for the work we do.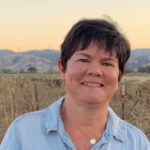 Andrea Mackenzie
President 
Santa Clara Valley Open Space Authority
General Manager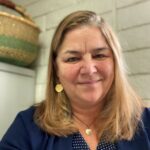 Melanie Parker
Vice President 
Sonoma County Regional Parks
Deputy Director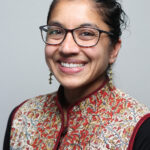 Yakuta Poonawalla
Secretary
Golden Gate National Parks Conservancy
Associate Director, Community Stewardship and Engagement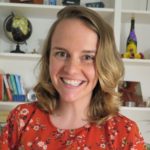 Lisa Baldinger
Treasurer
East Bay Regional Park District
Legislative and Policy Management Analyst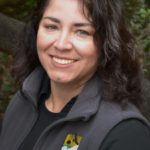 Ana Ruiz
Midpeninsula Regional Open Space District
General Manager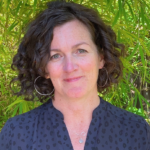 Annie Burke
TOGETHER Bay Area
Executive Director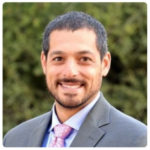 Nicholas Calderon
San Mateo County Parks
Director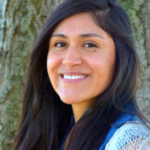 Blanca Hernández
YES! Nature to Neighborhoods
Program Director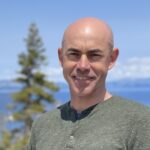 Shaun Horne
Marin Municipal Water District
Watershed Resources Manager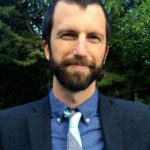 Max Korten
Marin County Parks and Open Space District
General Manager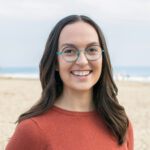 Lauren Korth
Peninsula Open Space Trust
Institutional Engagement Officer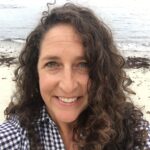 Rebecca Johnson
California Academy of Sciences
Co-Director, Center for Biodiversity and Community Science
Valerie Lee
Grassroots Ecology
Community Engagement Manager
Annie's passion is bringing people together to achieve shared goals. Her skills and experience are in coalition building, strategy, communications, convening, and fundraising. Annie led the Bay Area Open Space Council's convening program, fundraising, and communications from 2010-2017. Prior to that she worked for large and small nonprofits in various fundraising and organizational development capacities. She has produced three films about partnerships between Indigenous Tribes and conservation organizations (Here & Now, Dancing in the Balance, and Umunhum). Annie has a masters in organization development from University of San Francisco and a B.A. in psychology from Denison University. She completed two National Outdoor Leadership School (NOLS) courses.
Jessica Little established Conservation Collaborators and leads facilitation of collaborative decision making, coalition management, and government affairs strategies for the firm. She has extensive experience engaging diverse stakeholders in pursuit of common interest policies and funding for conservation, water, and climate objectives. 
Mrs. Little has the perspective of both a consultant and consumer of similar consulting services enabling her to understand the constraints and demands of the firm's clients. Jessica is is heavily invested in the mission and success of each group she supports.
Outside of work Jessica coaches and plays soccer (accounting for the team-oriented approach she embodies) and nurtures her vegetable and flower garden with tender loving care.
As Principal of Tom Robinson Consulting, Tom directs the Conservation Lands Network project for TOGETHER Bay Area and assists non-profits and municipalities plan for landscape health and climate adaptation. Tom is passionate about increasing the pace and scale of solutions to environmental and societal challenges. He led Sonoma Veg Map and Conservation Lands Network 2.0, and team-developed the Bay Area Greenprint. He holds a bachelor's degree in ecology from U.C. San Diego, a master's degree in geographic information science from San Francisco State University, and is a Switzer Environmental Leadership Fellow.
Laura is passionate about building community through storytelling and engaging communications, and she has focused her career in the nonprofit world. From 2017–2022, she worked at Temple Beth Elohim in Wellesley, MA, where she developed skills in writing for newsletters, emails, blogs, and social media and in web and graphic design. She also gained experience supporting membership in mission-driven programs, including many social justice initiatives.  
Outside of her professional storytelling, Laura is also a fiction writer. She earned her MFA in creative writing from Emerson College in Boston, her hometown. Her favorite activities include wandering through local bookstores, libraries, and coffee shops, struggling through the crossword, and exploring the Bay Area. 
Join our team! TOGETHER Bay Area is hiring.
TOGETHER Bay Area seeks a Convening Coordinator with strong hosting, facilitation, and organizing skills. The Convening Coordinator coordinates a range of meetings and events – online, in person, small, large – that are productive, positive, and valuable to our members and partners. The Convening Coordinator enrolls people through deep listening and infectious enthusiasm, clear goals and expectation setting, and compelling calls to action. They like getting stuff done, learning curves, and connecting with people. They'll work closely with a team of collegial professionals who are passionate about their work and having fun while doing it.
Learn more and apply here!
This coalition stands on the shoulders of the Bay Area Open Space Council. The Council was formed in 1990 by a group of visionary leaders who believed we could achieve more if we worked together. The Council:
Helped form the Bay Area Program of the California Coastal Conservancy in 1997 and shape and pass state-wide bond measures which resulted in almost $400 million in funding for 700+ projects and programs in the region.
Led the creation of the regional conservation strategy called the Conservation Lands Network, first version 1.0 in 2011, a progress update in 2014, and version 2.0 in 2019.
Incubated Transit and Trails, a trip planning app that encourages the use of public transit to get outdoors.
Convened the annual Open Space Conference and quarterly Gatherings. See photos.
Facilitated relationship-building and information-sharing across the region which resulted in increased capacity, innovation, and impact.
And so much more.
The Council went through a significant transition in 2018-2019 which you can read about here and here. Aleta George from the Bay Area Monitor wrote this article in May 2021. Federated Indians of Graton Rancheria, East Bay Regional Park District, Peninsula Open Space Trust, Marin County Parks, Midpeninsula Regional Open Space District, Santa Clara Valley Open Space Authority, and Sonoma Ag and Open Space District provided critical funding for the transition. A 16-member Planning Committee provided visionary leadership and critical thinking at five meetings and in countless emails. And hundreds of Bay Area leaders participated in the planning process through input sessions, surveys, and interviews.
We are grateful to everyone's contributions to this regional coalition in the past and today.
Board of Directors and team, August 2023