Working for lands, people, and communities
Officers:
Tim Ramirez, President – San Francisco Public Utilities Commission, Natural Resources and Lands Management Division Manager
Laura Rodriguez, Vice President and Secretary – Youth Outside, Director of Programs
Noelle Thurlow, Treasurer – Peninsula Open Space Trust, Vice President of Conservation
Directors:
Ana Ruiz, Midpeninsula Regional Open Space District, General Manager
Andrea Mackenzie, Santa Clara Valley Open Space Authority, General Manager
Annie Burke, TOGETHER Bay Area, Executive Director, ex-officio board member
Bill Keene, Sonoma County Ag + Open Space, General Manager
Lisa Baldinger, East Bay Regional Park District, Legislative Analyst
Liz Westbrook, Bay Area Ridge Trail, Trail Director
Max Korten, Marin County Parks and Open Space District, General Manager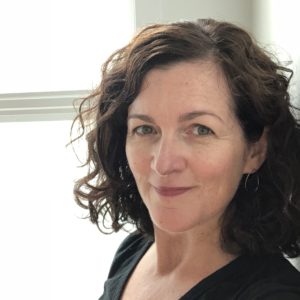 Annie Burke, Executive Director
Annie brings people together to achieve shared goals. Her skills and experience are in coalition building, strategy, communications, convening, and fundraising. Annie led the Bay Area Open Space Council's convening program, fundraising, and communications from 2010-2017. Prior to that she worked for large and small nonprofits in various fundraising and organizational development capacities. She has produced three films about partnerships between Indigenous Tribes and conservation organizations. She led a family-nature group called Outside Kids, and continues to write about ways to get kids into nature. Annie has a masters in Organization Development from University of San Francisco and a B.A. in psychology from Denison University. She completed two National Outdoor Leadership School (NOLS) courses. Annie grew up playing at Pescadero State Beach, running the trails at Reinhardt Redwood Regional Park, and listening to Jon Miller on the radio.
[email protected]
510 333 7367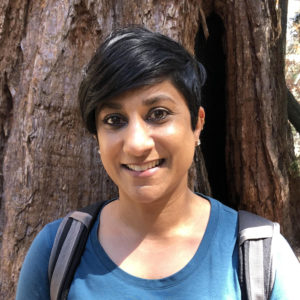 Shelana deSilva, Political Director
Shelana is a writer, organizer, and policy expert who is dedicated to creating a just and resilient society. She has a strong track record helping national and statewide nonprofits develop partnerships, lead campaigns and initiatives, and secure public funding to achieve their missions. With 15 years of experience protecting and stewarding land in California, Shelana brings expertise in land management, stewardship, and park policy; conservation finance and fund development; and coalition building. Shelana holds a Masters in Fine Arts in Writing from California College of the Arts, and a Bachelor of Arts in Sociology with a minor in Gender Studies from San Francisco State University. From Sri Lanka and raised in California, Shelana loves hiking, camping, and spontaneous dance parties with her family and friends. 
510 501 7844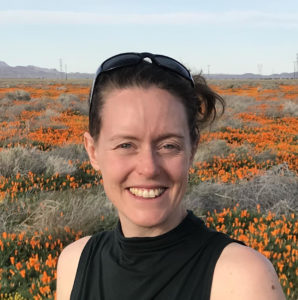 Suzanne Beahrs
Suzanne organizes ideas, people, events, data, and maps related to Bay Area lands and communities. She also worked on Programs for the Bay Area Open Space Council from 2007-2009. Suzanne is often teaching or practicing modern dance, ballet, or creating movement, with both kids and adults. Suzanne has an MFA in Dance from NYU Tisch School of the Arts and a BA in Geology from UC Berkeley. She has lived in CT, NY, NC, and CA. She also plays board games a lot.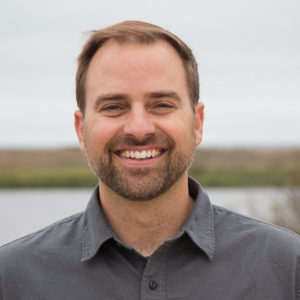 Tom Robinson
As Principal of Tom Robinson Consulting, Tom directs the Conservation Lands Network project for TOGETHER Bay Area and assists non-profits and municipalities plan for landscape health and climate adaptation. Tom is passionate about increasing the pace and scale of solutions to environmental and societal challenges. He led Sonoma Veg Map and Conservation Lands Network 2.0, and team-developed the Bay Area Greenprint. He holds a bachelor's degree in ecology from U.C. San Diego, a master's degree in geographic information science from San Francisco State University, and is a Switzer Environmental Leadership Fellow.
Our mission is to be the champion and regional voice of the resilient lands that are integral to a thriving Bay Area and all people who live here.
Our vision is a Bay Area that is home to healthy lands, healthy people, and healthy communities where we address the impacts of climate change through collaboration. We live in a just and equitable society where we live in relationship with the land that sustains us now and will sustain future generations.
This coalition stands on the shoulders of the Bay Area Open Space Council. The Council was formed in 1990 by a group of visionary leaders who believed we could achieve more if we worked together. The Council:
Helped form the Bay Area Program of the California Coastal Conservancy in 1997 and shape and pass state-wide bond measures which resulted in almost $400 million in funding for 700+ projects and programs in the region.
Led the creation of the regional conservation strategy called the Conservation Lands Network, first version 1.0 in 2011, a progress update in 2014, and version 2.0 in 2019.
Convened the annual Open Space Conference and quarterly Gatherings. See photos.
Facilitated relationship-building and information-sharing across the region which resulted in increased capacity, innovation, and impact.
The Council went through a significant transition in 2018-2019 which you can read about here and here. Federated Indians of Graton Rancheria, East Bay Regional Park District, Peninsula Open Space Trust, Marin County Parks, Midpeninsula Regional Open Space District, Santa Clara Valley Open Space Authority, and Sonoma Ag and Open Space District provided critical funding for the transition. A 16-member Planning Committee provided visionary leadership and critical thinking at five meetings and in countless emails. And hundreds of Bay Area leaders participated in the planning process through input sessions, surveys, and interviews.
We are grateful to everyone's contributions to this regional coalition in the past and today.