Working for lands, people, and communities
TOGETHER Bay Area is hiring! 
We're looking for: 
An entrepreneurial and collaborative Associate Director of Programs to lead the design and implementation of our two programs: advocacy and convening. Click here for the job description.
An organized and resourceful Membership & Communications Coordinator with excellent communications skills to support and contribute to the team. Click here for the job description.
The two positions are open until filled.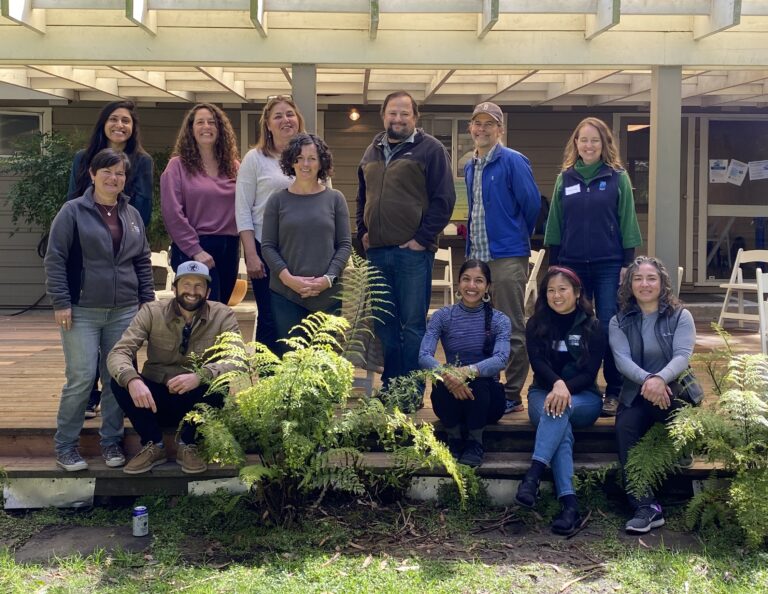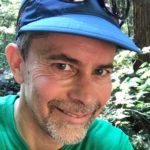 Tim Ramirez, President – San Francisco Public Utilities Commission, Natural Resources and Lands Management Division Manager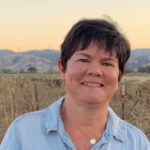 Andrea Mackenzie, Vice President – Santa Clara Valley Open Space Authority, General Manager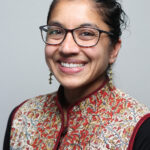 Yakuta Poonawalla, Secretary – Golden Gate National Parks Conservancy, Associate Director, Community Stewardship and Engagement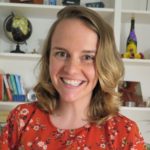 Lisa Baldinger, Treasurer – East Bay Regional Park District, Legislative and Policy Management Analyst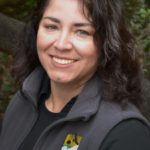 Ana Ruiz, Midpeninsula Regional Open Space District, General Manager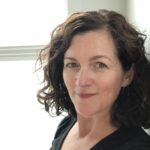 Annie Burke, TOGETHER Bay Area, Executive Director, ex-officio board member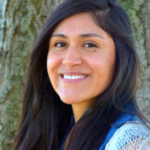 Blanca Hernández, YES! Nature to Neighborhoods, Program Director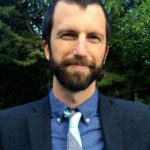 Max Korten, Marin County Parks and Open Space District, General Manager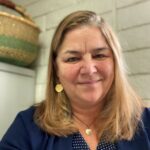 Melanie Parker, Sonoma County Regional Parks, Deputy Director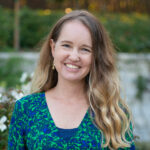 Noelle Chambers, Peninsula Open Space Trust, Vice President of Conservation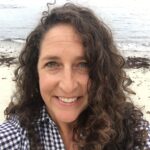 Rebecca Johnson, California Academy of Sciences, Co-Director, Center for Biodiversity and Community Science
Valerie Lee, Grassroots Ecology, Community Engagement Manager
Kelly Adolph, non-profit virtual assistant
Kelly's nonprofit experience began while working for several years for an organization focused on providing care and work opportunities for mentally disabled adults. From here, she developed a passion for others and continued to work towards helping those less fortunate by volunteering regularly. In 2006, she created and co-founded a non-profit organization "DO Foundation" where she dedicated her time to bringing awareness and serving our nations homeless. Being a grassroots organization presented several challenges. However, before she stepped down as board Co-Chair and acting ED, the organization had been successful in helping countless individuals and families, not just in Michigan but across the country. Today she is current owner of IAM VA Services where she works with More Than Giving as a certified NPVA. Prior to that, Kelly worked full time for 10+ years for BCO Media, Inc. as an Artist Manager and Director of Operations for the small independent label. This allowed her to write, produce and direct music videos, present and promote concerts, and manager the careers of several artists. She spent several years working with a national talent agency, scouting talented models and actors for representation. Kelly has a Bachelor of Science degree in Music Business. She is an author and has published 2 inspirational fiction novels. She also continues to work with unsigned artists part-time through her company Power Music Group, where she helps develop, brand and prepare them for a career in the music industry.
cell: 248 571 8644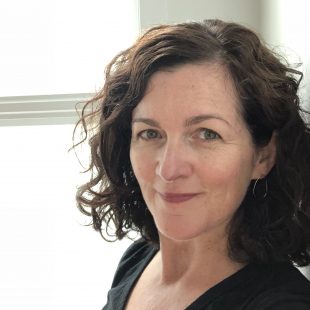 Annie Burke, executive director
Annie's passion is bringing people together to achieve shared goals. Her skills and experience are in coalition building, strategy, communications, convening, and fundraising. Annie led the Bay Area Open Space Council's convening program, fundraising, and communications from 2010-2017. Prior to that she worked for large and small nonprofits in various fundraising and organizational development capacities. She has produced three films about partnerships between Indigenous Tribes and conservation organizations (Here & Now, Dancing in the Balance, and Umunhum). She led a family-nature group called Outside Kids, and continues to write about ways to get kids into nature. Annie has a masters in Organization Development from University of San Francisco and a B.A. in psychology from Denison University. She completed two National Outdoor Leadership School (NOLS) courses. Annie grew up playing at Pescadero State Beach, running the trails at Reinhardt Redwood Regional Park, and listening to the Giants on the radio.
cell: 510 333 7367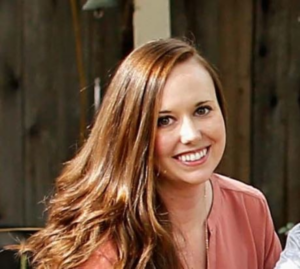 Randi Barber, finance and accounting 
As a client ally at Blue Fox Accounting, Randi loves everything business ​and financial management and she has a strong calling to serve, guide and support her clients. A true entrepreneur at heart, she started and grew a business from the ground up, but her passion lies in the numbers. With a bachelor's degree in accounting she loves to dive deep into the financials. She is passionate about helping clients fully understand their financial position so they can grow their organization and make a difference in their communities. Her diverse skill set truly helps clients see the big picture. In her spare time, she enjoys hiking, camping, a good book and time with her hubby and kids.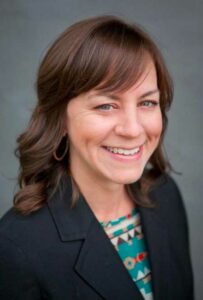 Jessica Little, policy consultant
Jessica Little established Conservation Collaborators and leads facilitation of collaborative decision making, coalition management, and government affairs strategies for the firm. She has extensive experience engaging diverse stakeholders in pursuit of common interest policies and funding for conservation, water, and climate objectives. 
Mrs. Little has the perspective of both a consultant and consumer of similar consulting services enabling her to understand the constraints and demands of the firm's clients. Jessica is is heavily invested in the mission and success of each group she supports.
Outside of work Jessica coaches and plays soccer (accounting for the team-oriented approach she embodies) and nurtures her vegetable and flower garden with tender loving care.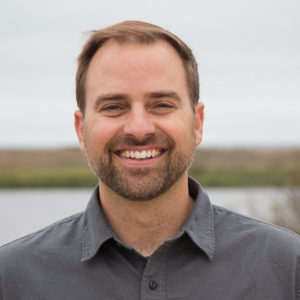 Tom Robinson, conservation strategy consultant
As Principal of Tom Robinson Consulting, Tom directs the Conservation Lands Network project for TOGETHER Bay Area and assists non-profits and municipalities plan for landscape health and climate adaptation. Tom is passionate about increasing the pace and scale of solutions to environmental and societal challenges. He led Sonoma Veg Map and Conservation Lands Network 2.0, and team-developed the Bay Area Greenprint. He holds a bachelor's degree in ecology from U.C. San Diego, a master's degree in geographic information science from San Francisco State University, and is a Switzer Environmental Leadership Fellow.
Our mission is to be the champion and regional voice of the resilient lands that are integral to a thriving Bay Area and all people who live here.
Our vision is a Bay Area that is home to healthy lands, healthy people, and healthy communities where we address the impacts of climate change through collaboration. We live in a just and equitable society where we live in relationship with the land that sustains us now and will sustain future generations.
Our Framework for Justice, Equity, and Belonging guides how the Board, staff, and members of TOGETHER Bay Area participate in the organization's governance, operations, and programs such that we center equity, work for justice, and ensure that everyone belongs.
This coalition stands on the shoulders of the Bay Area Open Space Council. The Council was formed in 1990 by a group of visionary leaders who believed we could achieve more if we worked together. The Council:
Helped form the Bay Area Program of the California Coastal Conservancy in 1997 and shape and pass state-wide bond measures which resulted in almost $400 million in funding for 700+ projects and programs in the region.
Led the creation of the regional conservation strategy called the Conservation Lands Network, first version 1.0 in 2011, a progress update in 2014, and version 2.0 in 2019.
Incubated Transit and Trails, a trip planning app that encourages the use of public transit to get outdoors.
Convened the annual Open Space Conference and quarterly Gatherings. See photos.
Facilitated relationship-building and information-sharing across the region which resulted in increased capacity, innovation, and impact.
And so much more.
The Council went through a significant transition in 2018-2019 which you can read about here and here. Aleta George from the Bay Area Monitor wrote this article in May 2021. Federated Indians of Graton Rancheria, East Bay Regional Park District, Peninsula Open Space Trust, Marin County Parks, Midpeninsula Regional Open Space District, Santa Clara Valley Open Space Authority, and Sonoma Ag and Open Space District provided critical funding for the transition. A 16-member Planning Committee provided visionary leadership and critical thinking at five meetings and in countless emails. And hundreds of Bay Area leaders participated in the planning process through input sessions, surveys, and interviews.
We are grateful to everyone's contributions to this regional coalition in the past and today.