Working for lands, people, and communities
We are the champion and regional voice of the resilient lands that are integral to a thriving Bay Area and all people who live here. 
Our vision is a Bay Area that is home to healthy lands, healthy people, and healthy communities where we address the impacts of climate change through collaboration. We live in a just and equitable society where we live in relationship with the land that sustains us now and will sustain future generations.
Officers:
Tim Ramirez, President – San Francisco Public Utilities Commission, Natural Resources and Lands Management Division Manager
Laura Rodriguez, Vice President and Secretary – Youth Outside, Director of Programs
Noelle Thurlow, Treasurer – Peninsula Open Space Trust, Senior Director, Land Programs & Transactions
Directors:
Ana Ruiz, Midpeninsula Regional Open Space District, General Manager
Andrea Mackenzie, Santa Clara Valley Open Space Authority, General Manager
Annie Burke, Together Bay Area, Executive Director, ex-officio board member
Bill Keene, Sonoma Ag and Open Space District, General Manager
Lisa Baldinger, East Bay Regional Park District, Legislative Analyst
Liz Westbrook, Bay Area Ridge Trail, Trail Director
Max Korten, Marin County Parks and Open Space District, General Manager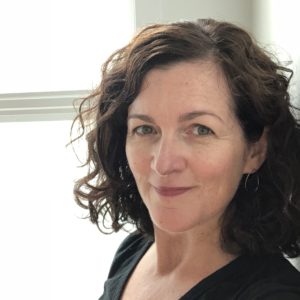 Annie Burke, Executive Director
Annie brings people together to achieve shared goals. Her skills and experience are in coalition building, strategy, communications, convening, and fundraising. Annie led the Bay Area Open Space Council's convening program, fundraising, and communications from 2010-2017. Prior to that she worked for large and small nonprofits in various fundraising and organizational development capacities. She has produced three films about partnerships between Native American Tribes and conservation organizations. She led a family-nature group called Outside Kids, and continues to write about ways to get kids into nature. Annie has a masters in Organization Development from University of San Francisco and a B.A. in psychology from Denison University. She completed two National Outdoor Leadership School (NOLS) courses. Annie grew up playing at Pescadero State Beach, running the trails at Reinhardt Redwood Regional Park, and listening to Jon Miller on the radio.
[email protected]
510 333 7367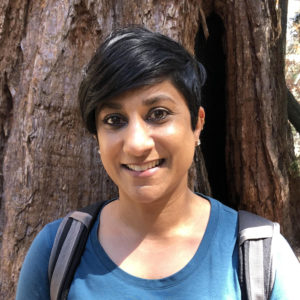 Shelana deSilva, Political Director
Shelana is a writer, organizer, and policy expert who is dedicated to creating a just and resilient society. She has a strong tra ck record helping national and statewide nonprofits develop partnerships, lead campaigns and initiatives, and secure public funding to achieve their missions. With 15 years of experience protecting and stewarding land in California, Shelana brings expertise in land management, stewardship, and park policy; conservation finance and fund development; and coalition building. Shelana holds a Masters in Fine Arts in Writing from California College of the Arts, and a Bachelor of Arts in Sociology with a minor in Gender Studies from San Francisco State University. From Sri Lanka and raised in California, Shelana loves hiking, camping, and spontaneous dance parties with her family and friends. 
510 501 7844