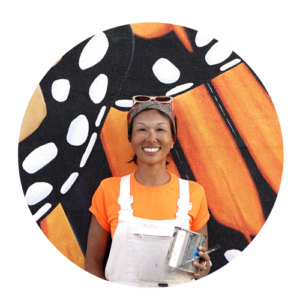 Jane is a visual artist, science illustrator, and the founder of Ink Dwell. Her art career started when she was a little girl obsessively painting flowers and bears on the walls of her bedroom. She received more formal training with a  BFA in Printmaking from RISD and then attended California State University Monterey Bay, where she received a master's certificate in science illustration. She has created large-scale public art across the country, including the Wall of Birds at The Cornell Lab of Ornithology, and produced works for the National Aquarium, the de Young Museum, Leigh Yawkey Woodson Art Museum, and more. She is the creator of the Migrating Mural campaign, a series of public installations that highlight wildlife along migration corridors it shares with people. She still enjoys painting flowers and bears, though nowadays she doesn't get in trouble for painting on the walls.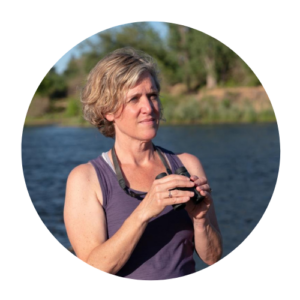 Jennifer serves as Deputy Secretary for Biodiversity and Habitat at the California Natural Resources Agency. She is responsible for overseeing the state's 30×30 initiative and California Biodiversity Collaborative. She also leads on "Cutting Green Tape" in support of landscape scale habitat restoration. Jennifer has held numerous positions in federal and state government and was most recently supervisor of the Sacramento Office for the United States Fish and Wildlife Service. She has a B.S. in Resource Policy and Planning from Cornell University, an M.S. in Conservation Biology from the University of Michigan, and a Ph.D. in Ecology from the University of New Mexico. When she is not at work, she can be found exploring wild beaches, forests, and deserts with her family.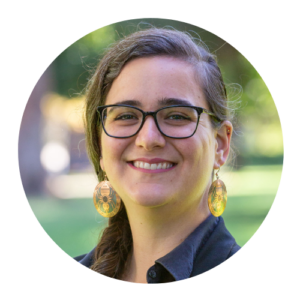 Geneva E. B. Thompson (she/her/hers) joined the California Natural Resources Agency in June 2021 as the Assistant Secretary for Tribal Affairs. In this role, Geneva will cultivate and ensure the participation and inclusion of tribal governments and communities within the work of the California Natural Resources Agency.
She recently served as Associate General Counsel for the Yurok Tribe, where she practiced environmental and cultural resource law and represented the Yurok Tribe in tribal, state, and federal forums. She also served as Staff Attorney for the Wishtoyo Foundation, and clerked with the Department of Justice Indian Resource Section, the Natural Resources Defense Council, Earthjustice, and the Tribal Law and Policy Institute.
Geneva graduated from the University of California, Los Angeles School of Law, with specializations in Critical Race Studies and Public Interest Law and Policy. She has published several law review articles and has served in leadership positions across multiple bar associations, including the National Native American Bar Association, California Indian Law Association, and the American Bar Association.
Geneva is a citizen of the Cherokee Nation and enjoys beading, gardening, and hiking with her spouse in state and national parks.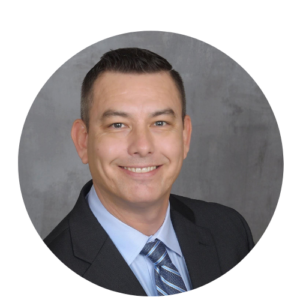 Appointed in 2020 as California Public Utilities Commission's Tribal Advisor Kenneth Holbrook serves the CPUC through his advisory role within the agency and as the CPUC's main point-of-contact with the Native American Tribes of California.
Kenneth is a member of the Atsugewi Band of the Pit River Tribe, as well as the Maidu Tribe of Northern California and has extensive experience working with and facilitating California's Tribes in their shared goals of reacquiring land, ensuring access to safe, clean, and affordable utility services and infrastructure, and driving Tribal community development initiatives.
Mr. Holbrook is currently working closely with CPUC Commissioner Darcie Houck to consult with Tribes across the State in an ongoing CPUC proceeding known as the Tribal Policies Order Instituting Rulemaking, or as it often referred to, the Tribal OIR, which will have lasting benefits for the State's Tribes who seek to reacquire lands that investor-owned utilities like PG&E seek to sell off. Ken also works closely with the Governor's Office of the Tribal Advisor and the California Energy Commission in his role at CPUC.
Kenneth lives in Davis, California where he enjoys gardening, hiking and the local Farmer's Market.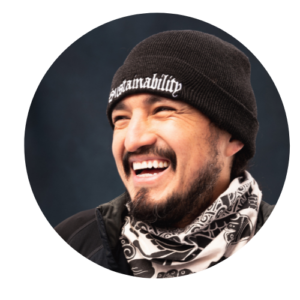 José G. González is the Founder and Director Emeritus of Latino Outdoors. He is an experienced educator as a K-12 public education teacher, environmental education advisor, outdoor education instructor and coordinator, and university adjunct faculty. As a Partner in the Avarna Group and through his own consulting, his work focuses on Equity & Inclusion frameworks and practices in the environmental, outdoor, and conservation fields. He is also an illustrator and science communicator.
His commentary on diversity and environmental/outdoor equity has been featured by High Country News, Outside Magazine, Earth Island Journal, and Latino USA, among others. He has been recognized with several honors, including the National Wildlife Federation Environmental Educator Award, Grist Magazine "Grist 50", and The Murie Center Spirit of the Muries, among others. 
He received his B.A at the University of California, Davis, and his M.S at the University of Michigan School of Natural Resources & Environment. His teaching coursework was at the Bilingual, Multicultural, Education Department at Sacramento State.
He serves as a Trustee for the National Outdoor Leadership School, a Trustee for the National Recreation Foundation, Resource Media Board Director, Nuestra Tierra Conservation Project Board Director, Councilor for Save the Redwoods League, and as an advisor to Blue Sky Funders Forum, among other such leadership volunteer roles.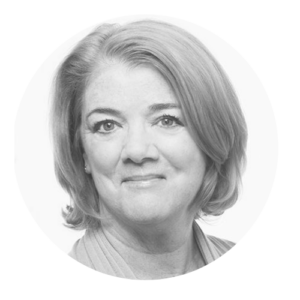 Annie Notthoff retired from the Natural Resources Defense Council (NRDC) at the end of 2020, after nearly 40 years. From her base at NRDC she was a leading voice in the California environmental movement. Internally, she helped build the organization into a respected force for environmental and climate equity in California and the west. As the senior director of western advocacy she provided strategic direction for a broad range of campaigns in California and throughout the west to promote climate action, public health and environmental protection. She led NRDC's efforts to get many of California's nationally significant environmental laws enacted, including the Marine Life Protection Act, the Clean Car Act, the Global Warming Solutions Act, the Sustainable Communities Act and water policy reforms. She's led campaigns on many statewide ballot campaigns including the successful bipartisan campaign to defeat Prop 23 to defend California's climate program. 
She is currently vice chair of the board of the State Coastal Conservancy and chairs LandWatch Monterey County, a regional group focusing on the intersection of climate and housing. Ann was a leader of the board of the California League of Conservation Voters (CLCV, now CA Environmental Voters) for more than 20 years. She has served on several state ocean and water related state and federal advisory committees. In 2015, she was honored with CLCV's Environmental Leadership Award. She received her undergraduate degree from the University of Oregon and a Masters Degree in City and Regional Planning from the University of California, Berkeley. She has two grown children and lives with her husband and dogs in Carmel Valley.
A Coastal Transformation – Building a Farm and County Beach Park from the Ground Up with Peninsula Open Space Trust
Visit a beautiful stretch of California's coast to see Tunitas Creek County Beach and San Gregorio Farm—two projects from POST and partners Ryan Casey, San Mateo Resource Conservation District and San Mateo County Parks.  At Tunitas Creek, get a sneak peek at existing conditions, the design plans, and the work required to realize a community vision before construction is projected to begin Fall 2022. At San Gregorio Farm, gain a richer appreciation for the intersections between agriculture, natural resource protection, and infrastructure.
Behind the Scenes tour of Thriving California with the California Academy of Sciences
Join us at the California Academy of Sciences! We will explore California biodiversity by taking a trip behind the scenes in the aquarium and collection rooms, and then heading to the Naturalist Center, and the new Wander Woods nature play area. Thriving California is a major new Academy initiative that harnesses scientific data and mobilizes diverse communities to fight climate change and stop biodiversity loss. Together, we create a vibrant future where healthy, resilient human and natural communities thrive.
Tour of San Leandro (Lisjan) Creek with the David R. Brower, Ronald V. Dellums Institute for Sustainability Policy Studies
Walk the soon to be built urban Greenway connecting Deep East Oakland to the San Francisco Bay – a significant achievement for connecting underrepresented communities to natural areas and connecting the Bay Trail to the Ridge Trail. Along the way, we will meet some of the engaged community members who will make the first phase of this rare hills-to-bay connector trail culturally relevant.
Coyote Valley – What's All the Fuss About? with

Green Foothills, Peninsula Open Space Trust, and the Santa Clara Valley Open Space Authority
Visit Coyote Valley – a 7,400 acre natural and working landscape just south of urban San Jose and find out why this "Last Chance Landscape" is getting so much attention.  Learn about the decades of citizen advocacy that built the momentum, the more recent preservation of 1,400 acres on the Valley Floor, and the multi-jurisdictional collaboration that is aligning land use with protection of the vital natural and agricultural resources in and around Coyote Valley. Tour will include a short, easy hike with a spectacular view of the Valley, a Bring-Your-Own-Lunch at Coyote Valley Open Space Preserve, and an optional 4-mile hike through the Preserve afterwards.
Behind-the-Scenes Tour of Alcatraz with Golden Gate National Parks Conservancy and Golden Gate National Recreation Area
This insiders tour includes a special talk with the NPS bird biologist (while checking out the seabirds), a behind-the-scenes tour with the Manager of the Alcatraz Historic Gardens program (in the height of the spring bloom), and a tour of both the Big Lockup and Red Power Exhibits. This field trip is intended for folks who are relatively new to the field! Join us if you like to meet new folks who are either just getting started or looking at a career in a related conservation field.
Go tidepooling at Pillar Point reef with California Academy of Sciences
Learn more about the incredible biodiversity of this rocky intertidal site and the work Cal Academy is doing to conserve it and places like it along the California coast, and join the community science effort by taking photos of the organisms you encounter during the trip using the iNaturalist app. There's an incredible low tide this particular morning (-1.3 ft.), offering a chance to see some exceptional tidepool diversity.
Hike the All People's Trail at the Patwino Worrtla Kodi Dihi Open Space Park with Solano Land Trust 
Join us for a hike at the Patwino Worrtla Kodoi Dihi Open Space Park! Take in sweeping views of the Suisun Valley, beautiful oak trees and the unveiling of our "All People's Trail", before it is open to the public. 
Tour a watershed-specific native plant nursery with Grassroots Ecology
Join us for a coveted behind-the-scenes tour of the Grassroots Ecology Native Plant Nursery! We grow rare and threatened native species, participate in native plant research, and supply plants for our own habitat restoration projects, as well as those of major land managers in our region. Come see best practices in action!
Sneak Peek Hike at Cotoni-Coast Dairies with Santa Cruz Mountains Trail Stewardship 
The Cotoni-Coast Dairies (CCD) Unit of the CA Coastal National Monument is a 6,000-acre coastal property surrounding Davenport that's managed by the Bureau of Land Management. SCMTS is working closely with them to build 19 miles of multi-use trails for the public. Come learn about the plans and see first-hand what will soon be open to the public.
Explore the new regional park named for Black Supreme Court Justice Thurgood Marshall with East Bay Regional Park District
Thurgood Marshall Regional Park – Home of the Port Chicago 50 is a new 2,500-acre park in the heart of Contra Costa County. Formerly the Concord Naval Weapons Station, the East Bay Regional Park District partnered with the National Park Service, US Navy, and City of Concord to develop a world class park. Join park planners to learn about the challenges and pleasures of creating this vital open space and a place to reflect on civil rights, historic land uses and the transformation of the US Military through the 20th century.