A regional coalition
for climate resilience and equity
We are a champion for the social and environmental changes we need for healthy lands, people, and communities.
Our member organizations come together across our 10-county region to work for a just and equitable society where we live in relationship with the land that sustains us now and will sustain future generations.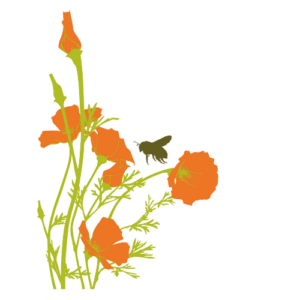 Policy Committee: Habitat Goals & Climate Reports
Thursday, December 14
11:00 am–12:00 pm
On Zoom
TOGETHER Bay Area is a large and diverse coalition of local Native tribes and tribal organizations, nonprofits, public agencies, and mission-aligned businesses working in the San Francisco Bay Area. Our members are on-the-ground implementers with programs and projects that make a tangible impact on the land and in their communities.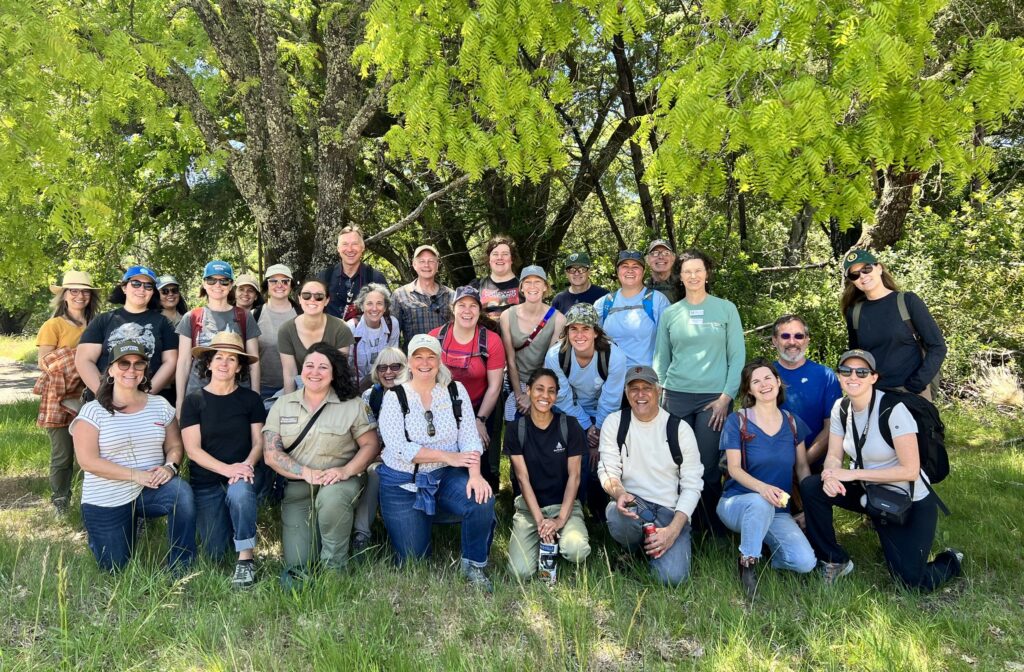 Transforming culture & systems
for a healthier region. 
Working towards resilience
We use "climate resilience" to express our coalition's goals of a) preventing the loss and/or degradation of land, b) supporting ecological functioning, c) connecting people to the land, and d) fostering a network of professionals and practitioners who collaborate to challenges and opportunities. We focus on resilience – an ability to recover from or adjust easily to misfortune or change (Merriam Webster) – because it is essential in the 21st century.
We include public parks, public lands, working lands like farms and ranches and forests, rural and urban lands, trails, open spaces, preserves, and other similar natural spaces.
We include acquisition, stewardship, maintenance, restoration, preservation, conservation, cultural resources and activities, outdoor recreation, public access to nature, active living as part of public health, and programs that connect people to nature.
Everything we do is grounded in these principles:
We acknowledge that these are the ancestral lands of Indigenous People who live here today. We respect that Indigenous People are knowledgeable about land stewardship and have demonstrated tremendous resiliency over the past 400+ years of colonization.
In the face of the climate crisis, we need to take care of all lands: public, private, urban, and rural. Our definition of stewardship includes a wide range of activities that prevent destruction of the land, promote ecological function on the land, and connect people to the land. We recognize that there are many ways to have a relationship with the land, and that one way is not absolutely or globally better than another.
Anyone – regardless of race, ethnicity, class, age, gender, or physical ability – can participate in and contribute to the work of stewarding the land upon which human life depends. From community gardens to street trees to major restoration projects, there is a plethora of opportunities for all people to engage and connect to this work.
We believe that building relationships and fostering collaboration from the baylands to the ridgelines are critical to catalyzing change in our region. We are stronger together than we are apart, and we invest in relationships so that we can adapt to change.
We are committed to creating a more just and equitable world. Our Framework for Justice, Equity, and Belonging guides how the Board, staff, and members of TOGETHER Bay Area participate in the organization's governance, operations, and programs such that we center equity, work for justice, and ensure that everyone belongs.
We know that the problems we seek to address are multi-disciplinary and intersectional. We cannot look at environmental problems as separate from other issues we face today. We must work across geographies, nonprofits, agencies, and divisions to address the interconnected problems of the 21st century.
We build relationships with people in order to understand our differences, work towards common goals, and support each other when needed. We are open-minded and work towards mutually beneficial solutions.
We will steward this organization's mission and resources with transparency for our members and funders. The Board and staff will hold themselves accountable to the responsibilities vested in them by the members.