Connecting Urban Biodiversity
In 2022 we are launching an exploration that incorporates community science and iNaturalist, conservation science and the Conservation Lands Network, equity and disadvantaged communities, and urban creeks and watersheds. The project is a collaboration between TOGETHER Bay Area and the California Academy of Sciences, with funding from the State Coastal Conservancy.
This project will:
Leverage professional and community science
Connect biodiversity and social equity in conservation planning
Illuminate baylands and uplands interdependencies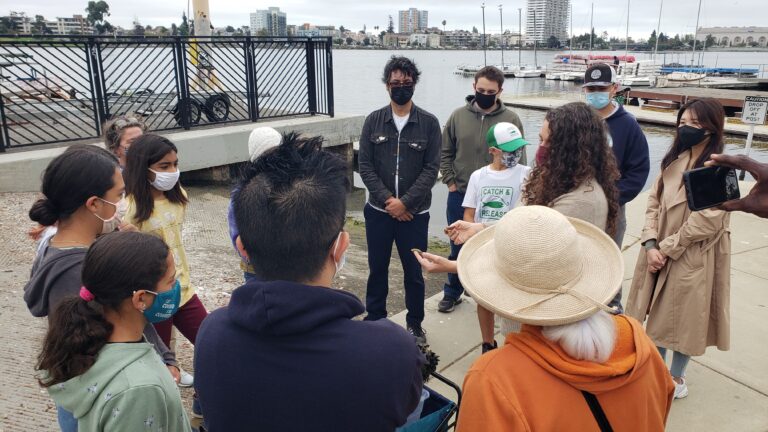 What's the story behind this project?
The idea for this project was born at the Conservation Lands Network 2.0 launch event in November 2019. At that event, the CLN project team shared that during the CLN 2.0 update process, the focus teams identified multiple data gaps. A number of the data gaps apply to the region as a whole, including the need for a regional assessment of target species population health. The California Academy of Science's community science team listened to the presentation in November 2019, and wondered: can community science help fill in gaps in our understanding of species' use of urban areas? That question started a conversation and eventually led to this project.
Why urban biodiversity?
We are focusing on urban biodiversity for several reasons: 1) the climate crisis has or will impact all species including those living in urban areas; 2) urban areas serve as important habitats for many species; and 3) we can engage more and more diverse people in conservation efforts when it's happening in their neighborhood and community and when their expertise and experiences are central to the conversation about solutions. 
We want to acknowledge that there is exciting and valuable work happening in the Bay Area and in other urban areas to study and conserve urban biodiversity. Programs such as San Francisco Estuary Insitute's Urban Nature Lab, Trust for Public Land's Climate-smart Cities, and others. Many TOGETHER Bay Area members are blazing trails in urban conservation and applied urban ecology, and their work offers guidance for this project.
What will this project do?
Leverage professional and community science by basing the analysis on the priority species and areas identified by the Conservation Lands Network (CLN) led by TOGETHER Bay Area, and data from iNaturalist led by the California Academy of Sciences. While the CLN focuses on rural areas within the Bay Area's 9 counties and Santa Cruz County, iNaturalist observers and observations tend to be biased towards high population-dense urban areas and publicly accessible lands.
Connect biodiversity and social equity in conservation planning by facilitating a connection between conservation efforts like the CLN and iNaturalist and community-based organizations in severely disadvantaged communities (SDACs). The project will use the definition of severely disadvantaged communities outlined in Proposition 68: Any community with a median household income less than 60% of the statewide average.
Integrate a baylands to uplands approach by focusing on urban creeks identified in the CLN 2.0 as priorities.
Over the course of 2022-2023, this project will: 
Identify urban creeks in the Bay Area that are near/in severely disadvantaged communities, are Rank One streams in the CLN, present opportunities for protection and stewardship, show data gaps in the CLN and iNaturalist.
Convene Bioblitz events in partnership with community-based organizations and land conservation organizations.
Share the outcomes and outputs from the analysis and Bioblitzes in a report, on the CLN's website, and via social media.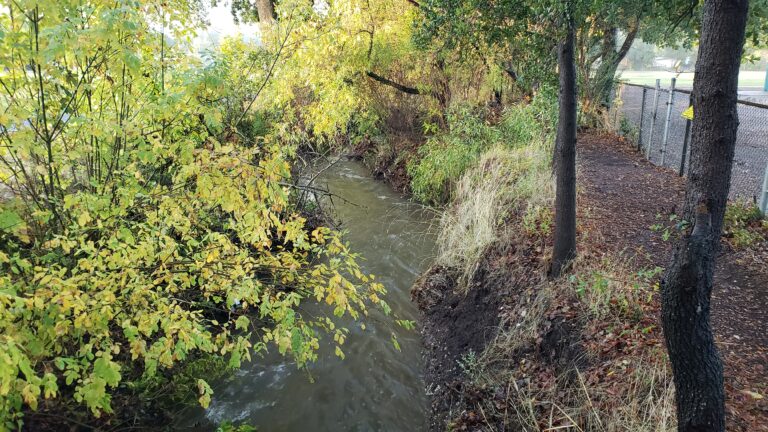 Sign up!
Are you interested in learning more as the project launches? Do you want to get involved somehow? Sign up to receive updates and invitations:
Funding for this project has been provided by the State Coastal Conservancy.