9:00-10:00am – All Together Now, Welcome and Opening Remarks
At our opening session we will welcome you to our first Fall Forum and provide a virtual tour of all the ways you can connect, learn, and participate over the next two days.
Special Guests:
Tribal Vice Chairwoman Monica V. Arellano and Councilwoman Gloria E. Gomez of the Muwekma Ohlone Tribe of the San Francisco Bay Area
José González, founder and Director Emeritus of Latino Outdoors, will speak about what we need to do now individually, organizationally and regionally to meet the moment and join the movement for Black, Brown and People of Color.
Armando Quintero, the newly appointed Director of California State Parks and Recreation, will join us to talk about the moment we're living in and what we need to do to shape the future.
11:00-12:30pm – What Happened in 2020
: Interactive session to tell the story and make the case for change
Join us for a free, interactive session to tell the story of 2020 through the lens of the Bay Area's lands, people, and communities. We want to hear from you! Topics include: COVID shelter-in-place orders, systemic racism and social inequities, wildfires, working lands and local economies, and overall economic challenges. What you share and discuss in this session will inform a report and call to action that we will present at the TOGETHER Bay Area Spring Summit in May 2021. 
Plus there will be an opportunity to meet new people and connect with colleagues!
2:00-3:00pm – Lands, People, and Economy: Discussion about integrated solutions to 21st century problems
The challenges we're facing will not be solved in siloes. You are invited to a conversation about how an integrated approach can deliver solutions to address climate change threats and create jobs. Panelists will discuss TOGETHER Bay Area's Lands, People, and Economy report from May 2020, and answer questions submitted by you in the registration form.
Speakers include: 
Antonio Alfaro, Valley Water
Kellyx Nelson, San Mateo Resource Conservation District (RCD)
Marquita "Keta" Price,

East Oakland Collective/Brower Dellums Institute for Sustainable Policy Studies

Khariyyah Shabazz, Higher Ground
4:00-5:00pm – Members Only Working Session: Input on TOGETHER Bay Area's work for Justice, Equity and Belonging
TOGETHER Bay Area was built to address two challenges: climate change and social inequities. At this working session with our members, we will preview a draft Guide for Equity, Inclusion and Belonging that can be used to guide the coalition's work. This is a free session for TOGETHER Bay Area members to to help us make our Guide clearer and more impactful. Materials will be sent in advance to everyone who registers for this session. 

9:00-10:00am – Loving Our Parks 6 Feet Apart: Presentation and discussion about data on park visitors and usage, outdoor recreation during COVID-19, and the importance of equitable access to nature during pandemic conditions
Never before have so many people wanted to go outside as they have during the COVID-19 shelter-in-place orders. This has had a tremendous impact on the region's public lands, which are providing essential services during the pandemic. Join us for a presentation about the data collected on park usage and from outdoor retailers. The panel will discuss the role of public lands during crisis through data, answer questions submitted by you in the registration form, and discuss the impact of COVID on equitable access to parks.
Our speakers will include: 
Lisa Baldinger, East Bay Regional Park District 
Marc Berejka, REI, Inc
Melissa Hippard, Santa Clara County Parks 
Mira Manickam- Shirley, Brown Girls Surf 
Derek Neumann, Santa Clara Valley Open Space Authority 
11:00am-12:00pm – Living with Catastrophic Wildfire: Regional approaches and systemic changes we need in order to adapt
Catastrophic wildfire is here. TOGETHER Bay Area is working with our members for resilient, lands, people and communities. What are we going to do about catastrophic wildfire statewide, so that we adapt to living with it every year and keep communities safe? A panel of leaders from around the state will discuss the changes we need to make to more strategically steward the lands and prepare people and communities. Also, the panel will address questions submitted by you in the registration form.
Our speakers will include: 
Mark Brown, Executive Officer at the Marin Wildfire Prevention Authority 
Margo Robbins (Yurok), Cultural Fire Management Council
Assembly Member Eloise Gómez Reyes, 47th District
Mike O'Connell, Irvine Ranch Conservancy
1:00-2:00pm – Members Only Working Session: Input on TOGETHER Bay Area's 2021 Policy Platform
Members: what do you want TOGETHER Bay Area's advocacy priorities to be in the coming year? Join us for a working session to shape our policy platform and discuss strategies to achieve our goals. Anyone who works for a TOGETHER Bay Area member is welcome to attend this free session. No policy experience is needed to participate in this session! Materials will be sent in advance to everyone who registers for this session.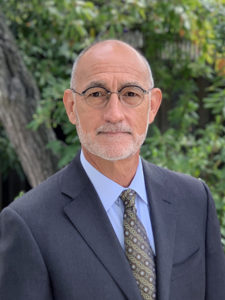 Armando Quintero
Armando Quintero was named director for the California Department of Parks and Recreation on Aug. 18, 2020. An experienced parks professional with expertise in park operations, outdoor education, equity and access, and diversity and inclusion in hiring and retention, Quintero is an environmental scientist by training. Since 2015, he has been executive director of the Sierra Nevada Research Institute at the University of California, Merced, where he was also director of development from 2008 to 2014. He has also served as a member of the California Water Commission since 2014.
Quintero held multiple positions at the National Park Service from 1976 to 1998, including chief of the Special Park Uses Group and district ranger at the Golden Gate National Recreation Area, personnel staffing specialist for the National Park Service, park ranger and supervisory park ranger at the Point Reyes National Seashore and park ranger at the Sequoia National Park and at the John Muir National Historic Site.
Following his career at the National Park Service, he was an independent environmental educator for a decade, from 1998 to 2008. He has also served as member of the Marin Municipal Water District Board of Directors since 2009.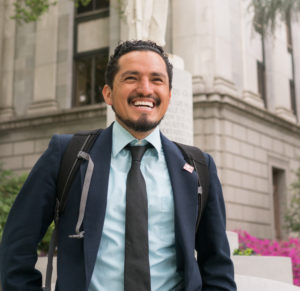 José G. González
José is the Founder and Director Emeritus of Latino Outdoors. He is an experienced educator as a K-12 public education teacher, environmental education advisor, outdoor education instructor and coordinator, and university adjunct faculty. As a Partner in the Avarna Group and through his own consulting, his work focuses on Equity & Inclusion frameworks and practices in the environmental, outdoor, and conservation fields. He is also an illustrator and science communicator. His commentary on diversity and environmental/outdoor equity has been featured by High Country News, Outside Magazine, Earth Island Journal, and Latino USA, among others. He engaged in collaborations with the White House Council on Environmental Quality, U.S. Department of Interior, and the National Park Service during the Obama Administration. He has been recognized with several honors, including the National Wildlife Federation Environmental Educator Award, Grist Magazine "Grist 50", and The Murie Center Spirit of the Muries, among others. 
He received his B.A at the University of California, Davis, and his M.S at the University of Michigan School of Natural Resources & Environment. His teaching coursework was at the Bilingual, Multicultural, Education Department at Sacramento State.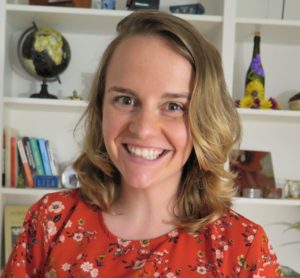 Lisa Baldinger
Lisa Baldinger has worked as part of the Government Affairs team at the East Bay Regional Park District since 2014, currently in the role of Legislative and Policy Management Analyst. During this time, she has provided leadership on a number of public engagement projects – including voter polling for EBRPD's successful 2018 Measure FF and the District's Park and Public Interest Engagement Project, which began in 2019 in an effort to hear from more community voices. Lisa has served as a board member of the Regional Parks Foundation since 2015, actively participating on both the Development and Membership committee aiming to expand opportunity, equability, and inclusion for East Bay parks. In 2020, Lisa joined the Board of TOGETHER Bay Area, serving on the Policy Committee and Government Affairs Policy Working Group.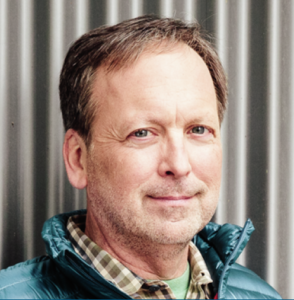 Marc Berejka
Marc has served as REI's government and community affairs director for almost a decade. REI is a national outdoor retail cooperative with 19 million members and a mission to awaken in each of us a lifelong love for time outdoors. In the policy realm, Marc guides the co-op's engagement in federal, state, and local issues. Marc also oversees the co-op's community grants program. Most recently, the program distributed more than $8 million to over 400 nonprofits around the country. Before joining REI, Marc served as technology policy advisor to then-Secretary Gary Locke at the US Department of Commerce. Prior to that, he worked for 12 years in various public policy roles at Microsoft, both in Washington D.C. and Washington State. He spent the first part of his career as a telecommunications attorney. He holds a J.D. from Georgetown University and a B.A. from Princeton University.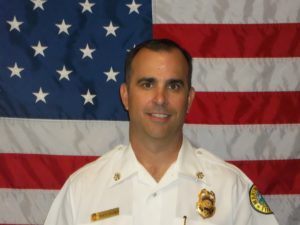 Mark Brown
Mark is the newly appointed Executive Officer of the Marin Wildfire Prevention Authority (MWPA).  The MWPA was formed to develop and implement a comprehensive wildfire prevention and emergency preparedness plan throughout almost all of Marin County. Key elements of this program include: Vegetation Management; Wildfire Detection and Evacuation Program Improvements; Grants; Public Education; Defensible Space Evaluations and Local Wildfire Prevention Mitigation. Mark has recently retired from the Marin County Fire Department after being its Deputy Fire Chief for 8 years.  He was hired by the Marin County Fire Department in 1991 and worked his way up through the ranks to Deputy Fire Chief and lead the day to day operations of the department. Mark has a Bachelor's Degree in Applied Studies-Organizational Leadership.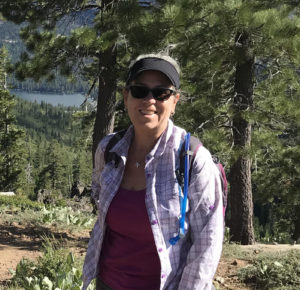 Melissa Hippard
Melissa became Strategic Partnerships Manager for the Santa Clara County Parks and Recreation Department in 2015 where she is responsible for creating high impact partnerships benefitting people and parklands. For over 15 years Melissa has been a recognized leader in building support for livable and healthy communities in the Bay Area. Melissa has served in a variety of roles including Program Director at Greenbelt Alliance overseeing regional policy campaigns to protect and invest in open space and Chapter Director of the Loma Prieta Chapter of the Sierra Club focused on green transportation policy, sustainability and smart growth campaigns. Melissa earned a Ph.D. in Sociology and M.A. in Political Science from Colorado State University.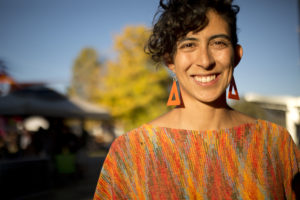 Mira Manickam-Shirley
Mira is the Executive Director and Co-Founder of Brown Girl Surf. She is a long time environmental educator and artist in the San Francisco Bay area. She is a recipient of an ESPN W Everyday Hero award, an Open Circle artist grant, and an Audubon Toyota TogetherGreen fellowship for her innovative work with youth in nature. She holds a degree in Environmental Studies from Brown University and a Master of Environmental Science from the Yale School of Forestry.  She is the author of the book Just Enough, available through the University of Washington press.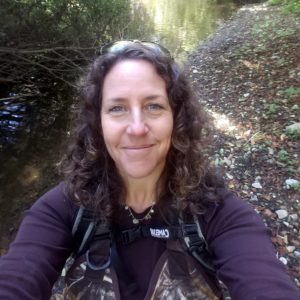 Kellyx Nelson
Kellyx is passionate about public service and building strong alliances to tackle thorny challenges. She has spent nearly 30 years in non-profits, government, and the private sector developing, implementing, and assessing programs and partnerships for environmental benefit and other public good. She has served as the Executive Director of the Resource Conservation District since 2006.  Her diverse career has included 14 years as an environmental educator for underserved communities in New York and San Francisco, driving a Freightliner cross-country as a long-haul trucker, delivering packages as a motorcycle messenger, and managing conservation projects for a local land trust. She has an undergraduate degree from Columbia University in Political Science and Environmental Science and a Master's Degree in Public Policy from UC Berkeley. In 2015, Kellyx was inducted into the San Mateo County Women's Hall of Fame in recognition of her contributions to the overall well-being of the County.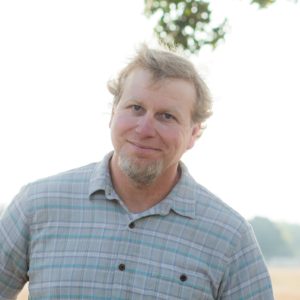 Derek Neumann
As the Santa Clara Valley Open Space Authority's Field Operations Manager, Derek oversees the care of open space lands and their natural resources. His primary goal is to provide a seamless experience that gives visitors a sense of enjoyment and leaves them feeling fulfilled and refreshed. Derek has a Park Management degree from West Valley College and brings 16 years of hands on experience to his position. He also enjoys photography and backpacking across the wilderness like a gypsy.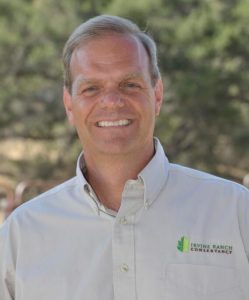 Michael O'Connell
Michael is Founding President and oversees all aspects of stewardship, public programs, and operations for the Irvine Ranch Conservancy. He has over 30 years' experience in land protection, management, and conservation science including senior positions with The Nature Conservancy and World Wildlife Fund. He has served on the Board of Governors of the Society for Conservation Biology and is currently on the Dean's Leadership Council for the School of Biological Sciences at UC Irvine, and the Board of Directors of Crystal Cove Conservancy. Since 2014, he has facilitated the COAST Fire Prevention Working Group, bringing together more than 25 agencies, organizations, and fire departments to reduce the frequency and severity of wildfire in Orange County.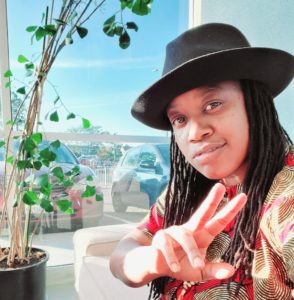 Marquita Price
Marquita "Keta" Price aka The Hood Planner is a third generation East Oakland native serving as the Director of Urban and Regional Planning for the East Oakland Collective. Keta's formal passion for urbanism came about during recreational research on how gentrification has impacted low-income Black "Hoods" across the nation. As director, Keta is the lead on several East Oakland neighborhood & transportation projects, participates in the development of regional planning, and holds the city of Oakland accountable to equitable zoning and land use in East Oakland. Keta has an Associates of Mathematics and Natural Science from Merritt College, Home of the Black Panthers.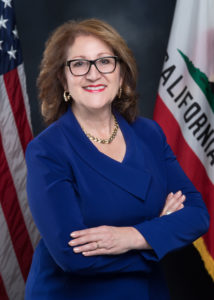 Assemblymember Eloise Gómez Reyes
Assemblymember Reyes was elected to the California State Assembly in November 2016 to represent California's 47th Assembly District, which includes the communities of Colton, Fontana, Grand Terrace, Rialto, San Bernardino, and the unincorporated communities of Bloomington and Muscoy. Eloise, a proud daughter of immigrants, has been a champion for her community throughout her career. Her determination, perseverance, and conviction to succeed has enabled her to be a voice for the voiceless and an asset for those requiring legal representation but are unable to afford it. Working alongside Legal Aid, she helped provide free legal services and represented the residents of the Inland Empire time and time again, giving dignity and providing proper representation to those in her community that needed it most. The lack of access to quality legal services in her community led her to become the first Latina to open her own law firm in the Inland Empire. Eloise graduated from Colton High School and received her A.A. from San Bernardino Valley College. After completing her undergraduate degree at the University of Southern California, Eloise went on to earn her law degree from Loyola Law School. Eloise and her husband Frank reside in Grand Terrace and have a son, Kristofer.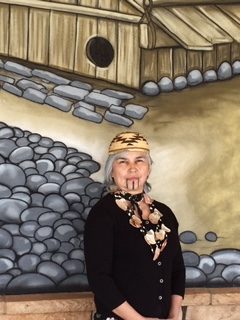 Margo Robbins
Margo Robbins is the co-founder and Executive Director of the Cultural Fire Management Council (CFMC).  She is one of the key planners and organizers of the Cultural Burn Training Exchange (TREX) that takes place on the Yurok Reservation twice a year.  She is also a co-lead and advisor for the Indigenous People's Burn Network.
Margo comes from the traditional Yurok village of Morek, and is an enrolled member of the Yurok Tribe. She gathers and prepares traditional food and medicine, is a basket weaver and regalia maker. She is the Indian Education Director for the Klamath-Trinity Joint Unified School district, a mom, and a grandma.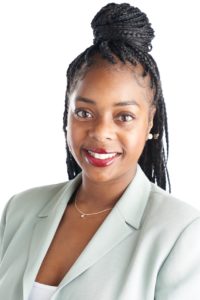 Khariyyah Shabazz
Khariyya has worked in youth development for the past 11 years with the organization Higher Ground in Oakland. Six of those years she spent facilitating after school programs at Madison Park Academy and New Highland Academy. Khariyya received a B.A. in communications from Cal State East Bay. Within those programs Khariyya has conducted successful STEM summer camps and created the peer leadership workforce development department. She now works to employ middle and high school students to work within after-school programs. Khariyya also manages our community projects and works closely with several Oakland community partners to ensure the resources for Oakland residents. She is also responsible for training all current site managers within our various schools and obtaining partnerships within our organization. Her love for this work comes from her parents ensuring that she fulfill her civic duty throughout the community. Khariyya's goal is to work with countless partners to ensure our students become competent and service minded adults.